<![if !vml]>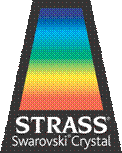 <![endif]>How to tell if Swarovski crystal is genuine.
Take care when purchasing a crystal chandelier which is purportedly Swarovski Crystal.
Because the brand name of Swarovski is so well known, there are many disreputable dealers that will try to pass off another quality of crystal as Swarovski. Buying over the internet can be particularly risky. Remember that a Guarantee is only as good as the company that backs it up.
If you have purchased a chandelier that was represented as Swarovski crystal and you want to be sure, Classic Lighting will be happy to authenticate it for you.
<![if !vml]>

<![endif]>It may be possible to determine if a crystal is fake with just a high quality close-up of the crystal that clearly shows the cuts. However, with just a photo we will not be able to confirm that it is definitely authentic.
To get a more accurate determination of authenticity, just send us a couple of pieces of crystal from your chandelier along with copies of the sales receipt and any brochures or documentation that indicates that the crystal is Swarovski. It is best to send a couple of different shapes and sizes of crystal as some vendors may put a few genuine components but fakes for the others. There is no charge for this service.
Make sure to individually wrap the crystal and pack it well as we cannot be responsible for damages.
How to make sure you are getting Swarovski crystal as advertised.
<![if !vml]><![endif]>Check for laser logo: If you are purchasing Swarovski Strass Crystal it is easy to tell if it is authentic as there is a laser etched trapezoid logo inside the crystal. If the crystal is the highest quality Swarovski, vendors will always state that it is Swarovski Strass. Strass is the 30% lead crystal that is known as the best in the world. If they simply state Swarovski crystal, then it usually is the Swarovski Spectra brand of crystal which is Swarovski's non-lead crystal. Spectra is less expensive than the Strass so when you compare prices make sure you consider the brand (Strass vs Spectra).
<![if !vml]><![endif]><![if !vml]><![endif]>Check for Swarovski Official Tags: Manufacturers who are authorized to use Swarovski crystal components in their chandeliers will include tags printed by Swarovski.
Request Samples: Before purchasing a crystal chandelier over the internet, especially an expensive one, there should be no reason why you can't ask to buy some sample crystals. If the vendor is claiming to be a manufacturer, then they will have extra components in stock. They may have to charge you a fairly high price to cover the extra effort in handling the parts request, but the peace of mind is worth it. If they are a reseller they may not have extra parts and not want to "kill" a fixture by robbing a part. Of course you will have to compare the crystal received with the chandelier to the original samples. To order samples of our crystal go to our website at the Crystal Pars/Accessories category under our closeout offerings: http://www.classiclightingusa.com/osc/index.php?cPath=42&osCsid=268f43b6987a3aafbd918edae1decbd6
Trust but Verify: Check your crystal BEFORE you hang your chandelier. Remember that a "100% Satisfaction Guarantee" does not mean that the crystal you will receive will be authentic. Companies will ship fakes in hopes that you will not know the difference or that you say Oh well, it may not be Swarovski, but it looks good and the effort to take the fixture down and send it back is too much trouble. Never accept less than you were promised.
If the price is too good to be true, then it probably is: If the price for the chandelier was a lot lower than the prices from your local showroom or from other vendors of comparable product then there is a good chance it is fake. If you purchase a chandelier and you did in fact receive non-Swarovski crystal, then the best solution is to demand a replacement crystal trim set in authentic Swarovski crystal as advertised. In many cases this means you will get a great deal and the cheater will be penalized by having to supply the Swarovski crystal at below their cost. If they cannot provide genuine Swarovski crystal then insist that they pay freight both ways with no restocking fees and any out of pocket costs to you like electrician costs. You should not be limited to their normal return policies if you can show that they attempted to defraud you.
We recommed dealing with a local showroom; however, If you have any questions or concerns, always feel free to call us (800) 881-4567 or email cs@ClassicLightingUSA.com.
Classic Lighting and we will be happy to talk you through the in's and out's of crystal chandeliers.
The right crystal chandelier can change a room from nice to spectacular! Return to Classic Lighting Home page.